COUNT ME IN Zoom Series
Special Guest: WVU Mountaineer
Zoom Series Cast
Bella Derby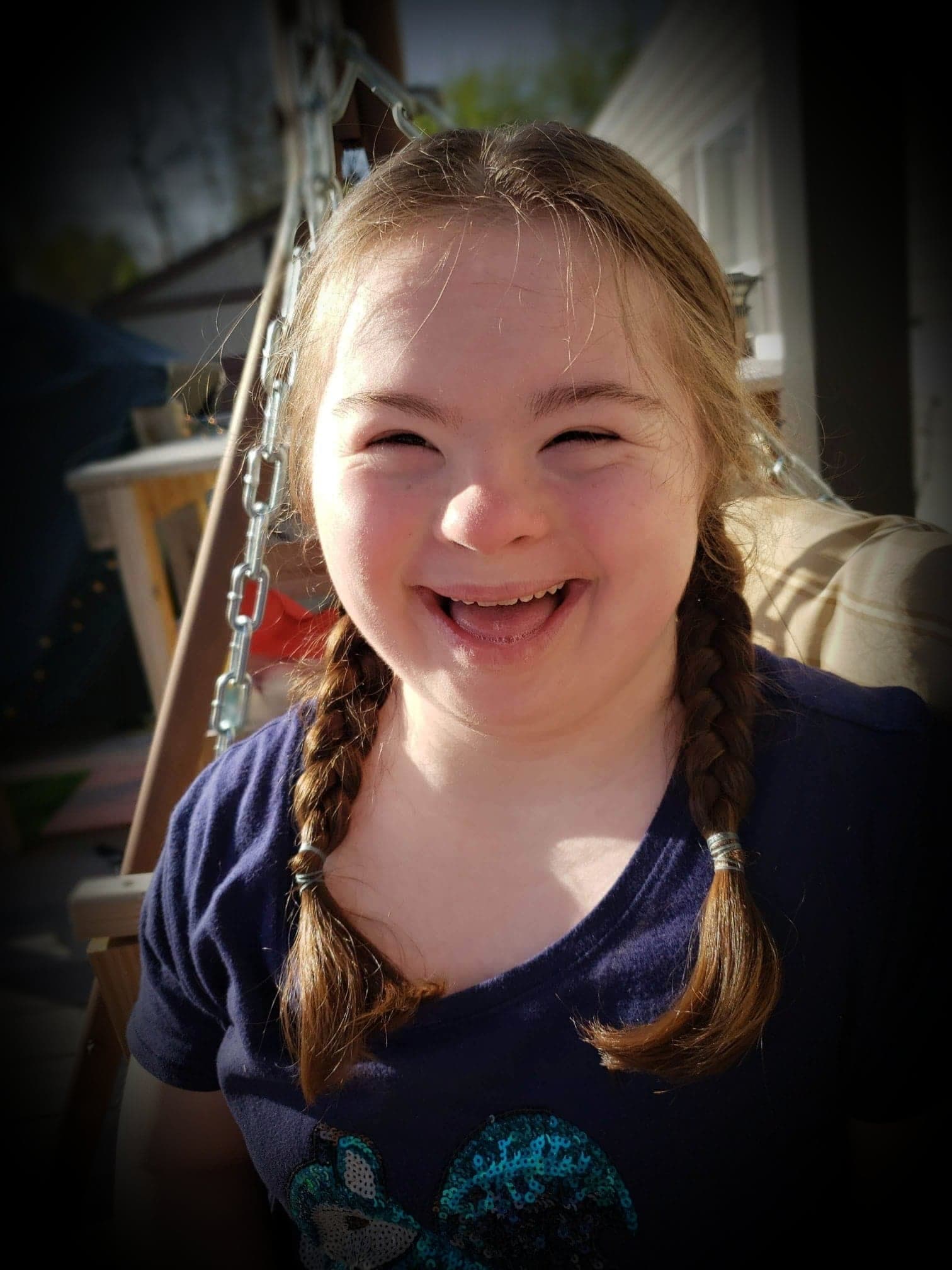 13, going into 8th grade
Down Syndrome
Interests and Hobbies: Miracle League Baseball, Dream Catchers, Favorite TV shows: Spirit, Kickin It, American Ninja Warriors and anything Lion King and Disney Musicals
Bella Derby is a very social sassy, and opinionated teenage young lady with a loving spirit. She has never known a stranger and treats all people she encounters as if they are friends. In the beginning Bella had many health issues to overcome, spending the better part of the first two years of her life in and out of the hospital due to a congenital heart defect that required surgery at the age of six weeks. This seemed to only make her love life more as she has become a strong, bright, beautiful young lady that has brought so much joy to her family and those who are in her life. She is a little prankster and loves to laugh. She enjoys watching her favorite shows, singing and dancing with her favorite Disney Musicals, and playing Miracle League Baseball. She also loves being a part of Dream Catchers; the friends and the activities.
Noah Ash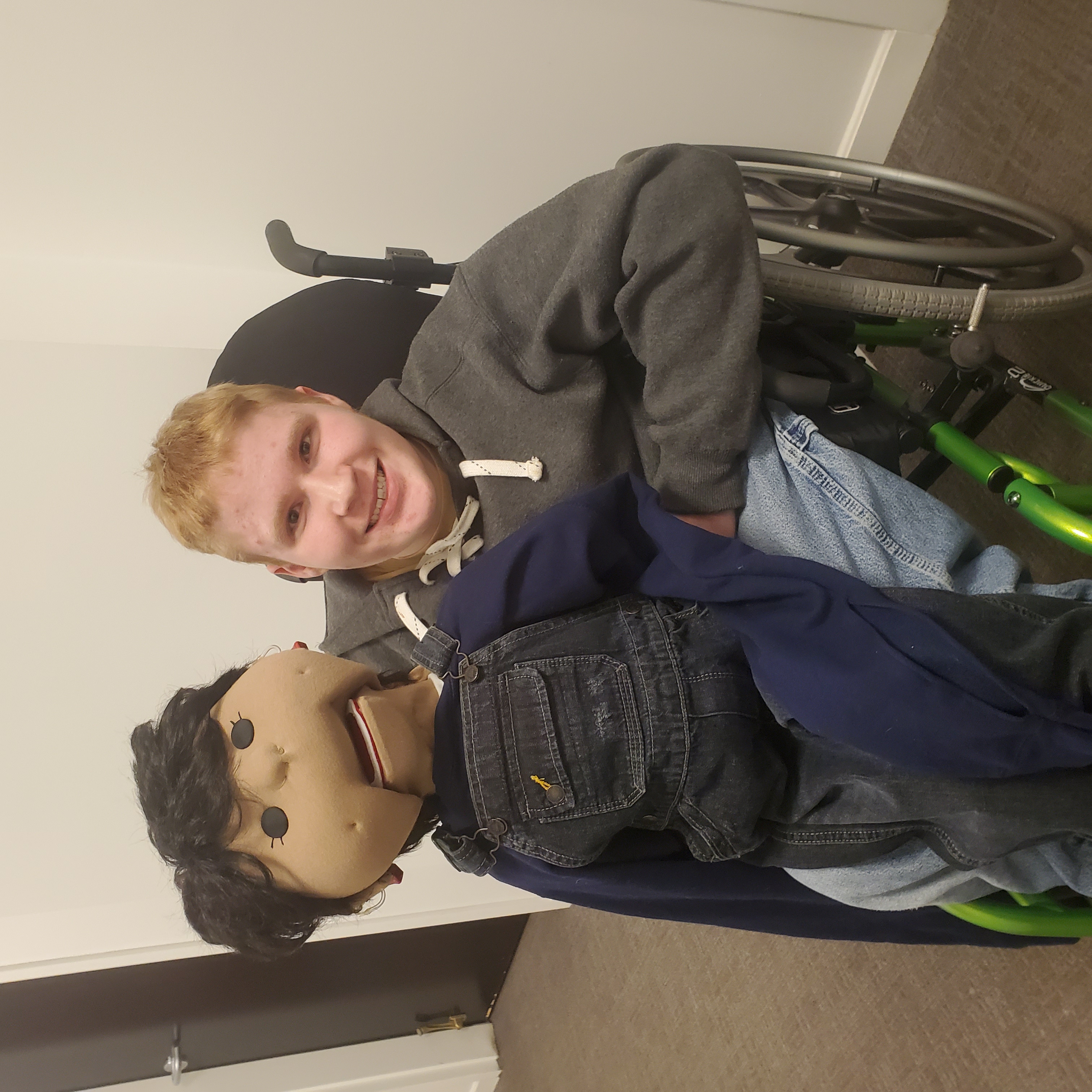 Noah Ash is a 16 year old young man who has been homeschooled throughout his school days. He was diagnosed with spina bifida at the T-10 level and therefore utilizes a wheelchair for mobility.
He has received treatments, had surgeries and therapies throughout his life. He is very thankful for his doctors and therapists as well as his family for the support and care that he has been given. He brings a smile to all that he encounters by being an extremely happy and caring young man.
He enjoys reading, working with his hands (especially building with LEGOS), playing Challenger League sports (baseball & basketball), and playing outside with his brothers and sisters.
Isabelle (Izzy) Mohar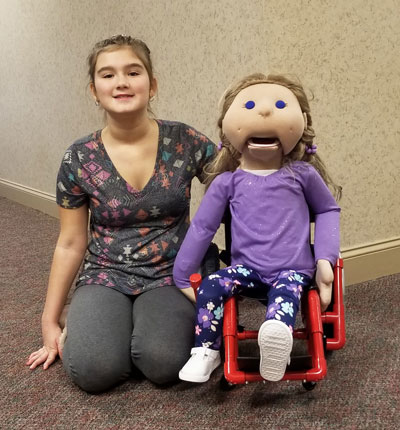 Age 13
Isabelle's enthusiasm and excitement for teaching others about her own diagnosis of ASD (autism spectrum disorder) is an inspiration for the audience. Isabelle wants to continue being part of the "Count Me In" troupe and help dispel fears, myths, and misconceptions about persons with disabilities.
She enjoys sewing, swimming, boating, bike riding, and singing in DreamCatchers!
Grace Lauzon
Grace Lauzon is the music therapist at the Center for Excellence in Disabilities. Grace was diagnosed with a cataract at age 3 that required a lens implant surgery to restore her vision, and she has worn glasses ever since. Thanks to her doctors she has been able to drive, read, and navigate life safely and independently. She is not only passionate about educating others about music therapy and disabilities, but also about continually improving her own skills to better serve clients and families. Aside from music, Grace likes cooking, knitting, animals, and trivia!
Nick Larson
Nick Larson works for Positive Behavior Support at the Center for Excellence in Disabilities. He loves working with kids, adults, and their families to help them figure out their goals and how to reach them. Nick likes to write and play music. He also enjoys running, camping, movies, and antiques!
Brooklyn Vyrolk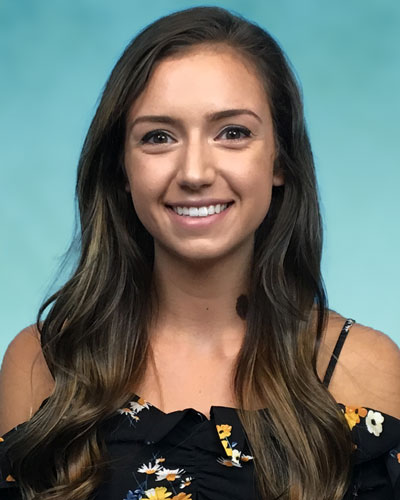 Brooklyn Vyrolk is a second year LEND trainee and graduate student studying Mental Health Counseling. Through the LEND program, Brooklyn has been able to work with both children and their families through a variety of creative modalities including puppet shows, simulation research and clinics at the CED. She has a special interest counseling children and families with trauma histories. As a LEND trainee, Brooklyn plans to gain more experience with children with disabilities and their families by being a support, listening and learning from their stories, and advocating for their needs with an emphasis on the importance of mental health.
Lori Heginbotham
Lori Heginbotham is Program Manager for the WVU CED Paths for Parents Program. She has 26 years of education experience as a special education teacher, general education teacher, and school administrator. Lori enjoys teaching kids and working with families. Her hobbies include hiking, kayaking, camping, and reading.
Colson Glover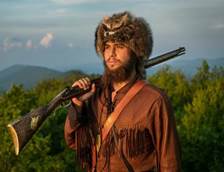 Colson Glover is WVU's 67th Mountaineer mascot. He is majoring in neuroscience minoring in wildlife and fisheries resources. He serves as an undergraduate researcher with the School of Medicine and is a tutor for student-athletes. Colson enjoys the outdoors and his volunteer time at WVU Medicine Children's Hospital.